Back
Meet Our Team: Nick Clayton
Relationships are the foundation of our business and here at Close Brothers Property Finance, we are immensely proud of the strength of our team in building and nurturing those relationships. Here we meet some familiar and less familiar faces, who make Close Brothers the thriving institution it is today. Watch this space for regular updates from our dedicated team.
13 May 2022
This month is Mental Health Awareness month and we are talking to our newly qualified Mental Health First Aider (and Senior Portfolio Manager) Nick Clayton.  Nick has been a member of the lending team for 6 years, supporting the Business Development Managers with bringing in new business, completing detailed due diligence and ensuring loans are completed on time and most importantly our clients are happy!  This month we asked Nick about why he has become a Mental Health First Aider and what the role means to him, we also found out about his interesting taste in music!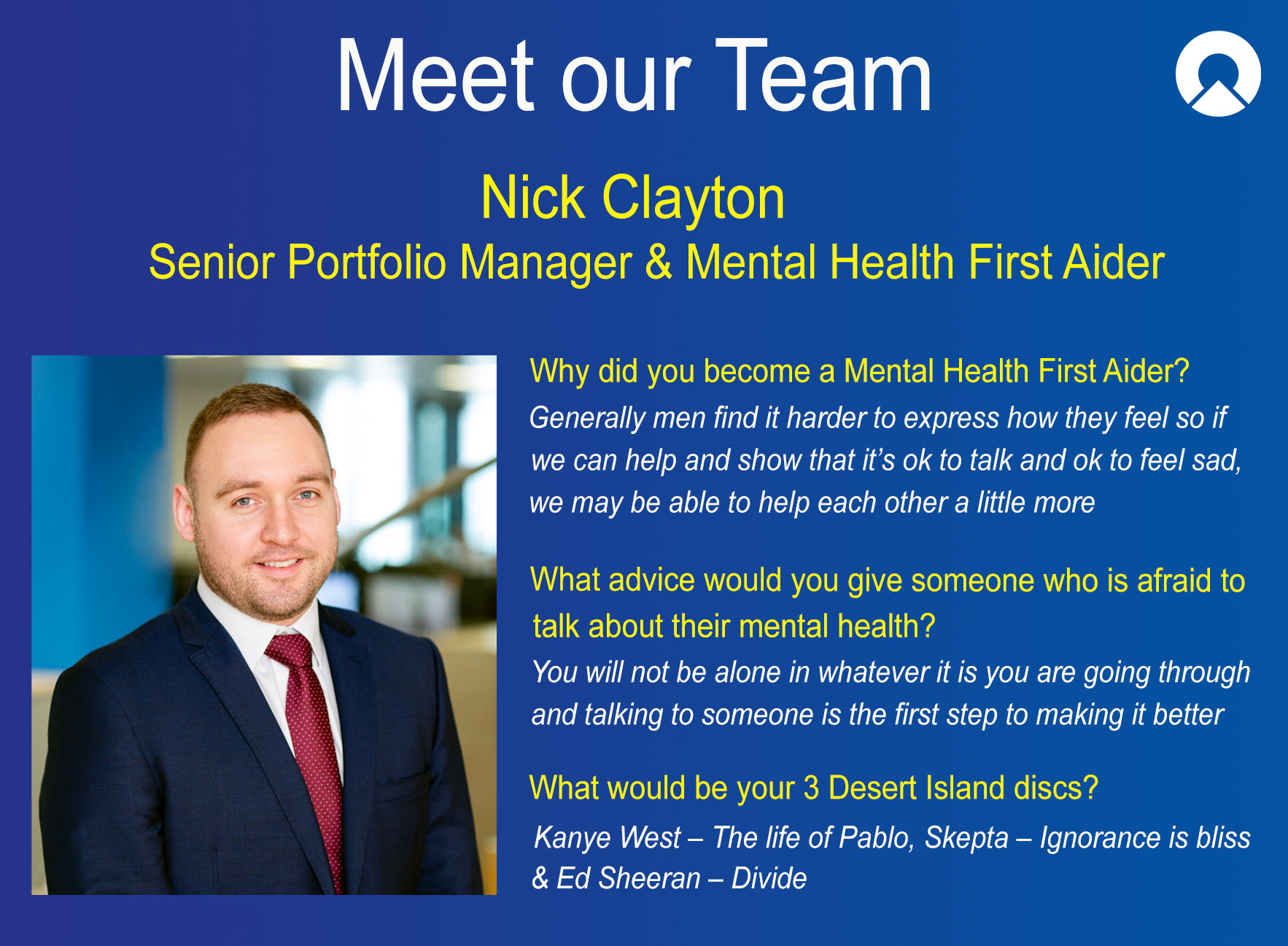 What motivated you to become a Mental Health First Aider?
The biggest killer of men under the age of 45 in the UK is suicide, which is scary because every one of those deaths should be preventable. The one thing that stood out for me when I completed the Mental Health First Aider course was that if we all felt able to talk to someone when in need, we'd be in a much better place and whilst this is improving, there is a stigma attached to mental health. Generally, men find it harder to express how they feel, if we can help and show it's ok to talk and to feel sad, we may all be able to help each other a little more.
What does your role as a Mental Health First Aider entail?
The role of a MHFA is about being there for someone who may be struggling and need someone to talk to and to assist that person towards getting help, whether that speaking with family or seeking more professional help.
Would you encourage others to become a first aider?
Absolutely, the more of us aware of mental health and how we can help one another the better.
What advice would you give someone who is afraid of taking the first step to talking to someone about their mental health?
You will not be alone in whatever it is you are going through and talking to someone is the first step to making it better.
Why do you think it is important for people to speak about mental health?
The more people able to openly speak about mental health the less stigma there will be attached to it. As a society we are happy speaking openly about our physical health but less so about how we are feeling. In most cases if someone is suffering mentally, they feel alone. If we talk a little more, we may realise we are not alone in our thoughts.
What do you enjoy doing outside of work?
Spending time with my fiancée and 1 year old (which can be handful!) and I'm big into rugby both watching (come on Saracens!) and playing, although the latter has taken a bit of a back seat since lockdown and has nothing to do with me getting older 🤦‍♂️
What would be your Desert Island discs?
Kanye West – The life of Pablo, Skepta – Ignorance is bliss and Ed Sheeran - Divide! :) 
Connect with Nick on LinkedIn or Instagram.
28 April 2022
This month we are talking to Senior Manager and Team Leader of Credit Control, Sidra Aslam.  Sidra has been a valued member of the team for over 7 years and was promoted to Team Leader not long after returning to work after welcoming her daughter Ayesha.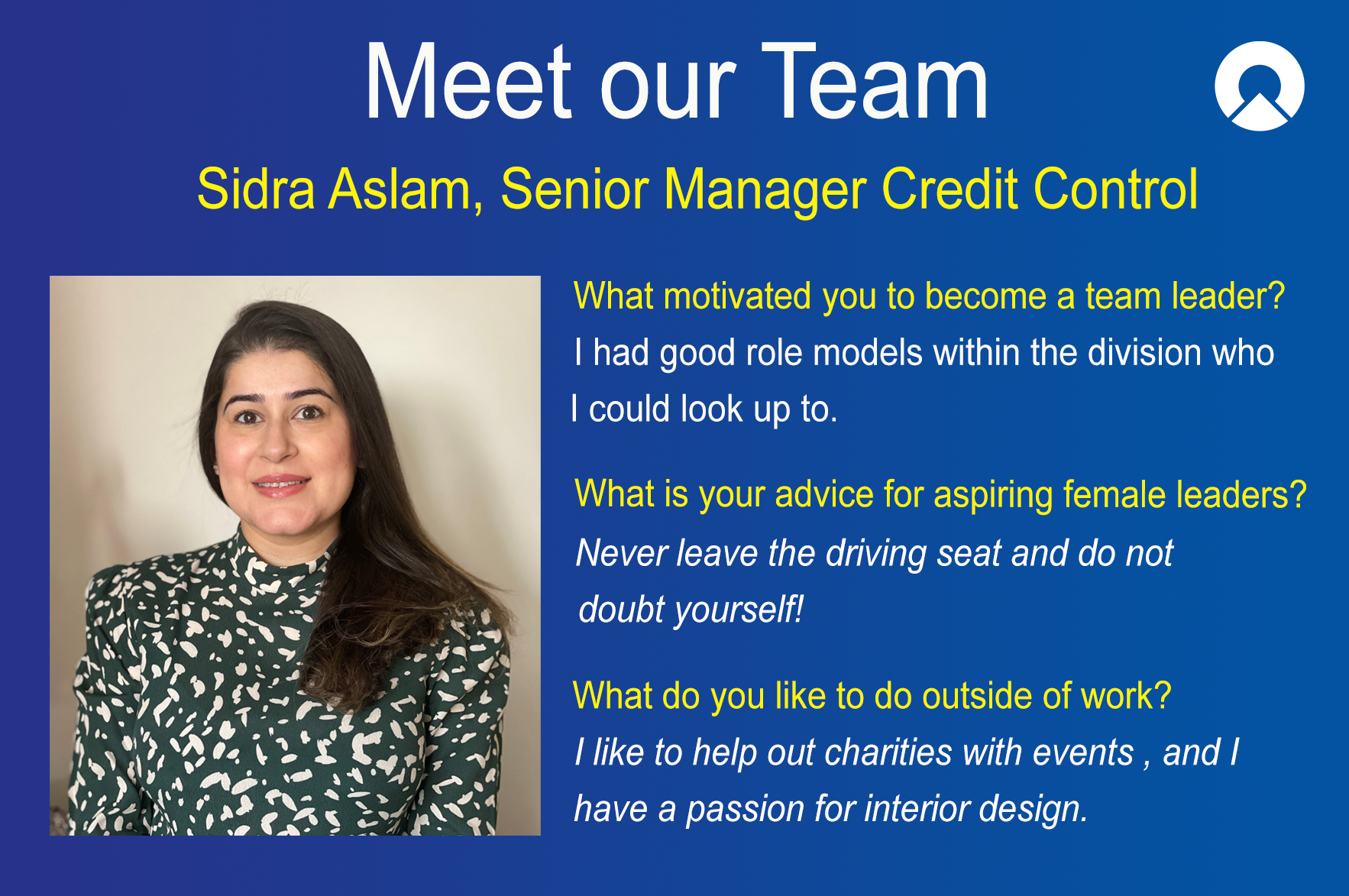 We talked to Sidra about what motivates her, imposter syndrome, her proudest moment and much more.  Here is what she had to say:-
What motivated you to step up and become a leader in the organization?
I had good role models within the division I was working closely with and could look up to. My previous place of work was very male dominated and having worked at Close for 7 years I knew I was ready to join the women in leadership.
What are the benefits to having women in leadership?
I believe, women are natural mentors – they demonstrate passion, enthusiasm, and an ability to take command of a situation.
Have you ever felt the imposter syndrome, and if so how did you navigate your way through it?
I felt it initially when I was first aware of the opportunity to step-up within my team. The first thing I did was make an action plan and work around it – the plan had my daughter right at the top and everything else was placed around her. She is still one of my top-most priorities and I take pride in accepting that!
How do you encourage women in your team who want to progress their careers?
Never leave the driving seat – it is so important to be in control of your changing circumstances as we go through different stages in our personal and work life. Do not doubt yourself and don't plan too far ahead, things eventually work out.
What is your proudest moment?
Being awarded the "student of the year" on my graduation day, back in 2013 when I had completed B.Sc Hons from University of London. I was very excited for my graduation and having found out about this award it was just amazing – I can never forget that moment!
What are your tips to being a good leader?
It is an art, and requires creativity which makes every day feel different. I would say a balanced potion of assertiveness and empathy, good listening skills and patience should give decent results. 
What is your favourite thing to do outside of work?
I like to help out charities in event planning, raising funds and I enjoy the networking side of it. I have a passion for interior designing and spend a lot of time moving things from one place to another 😊.  If I have more spare time, I am sure I would enjoy peaceful walks too!
If you could meet any historical figure, who would you choose and why?
It would be someone who fought for equal education especially for those less privileged which is very close to my heart. And possibly a sports figure too; believe it or not I am a cricket fan!
4 March 2022
Today is "National Employee Appreciate Day" so we decided to speak to one of our longest standing members of the Property Team, Rowland Thomas.  Rowland has been at Close Brothers for over 30 years and currently heads up one of our lending teams, whilst also managing his own portfolio of developer clients.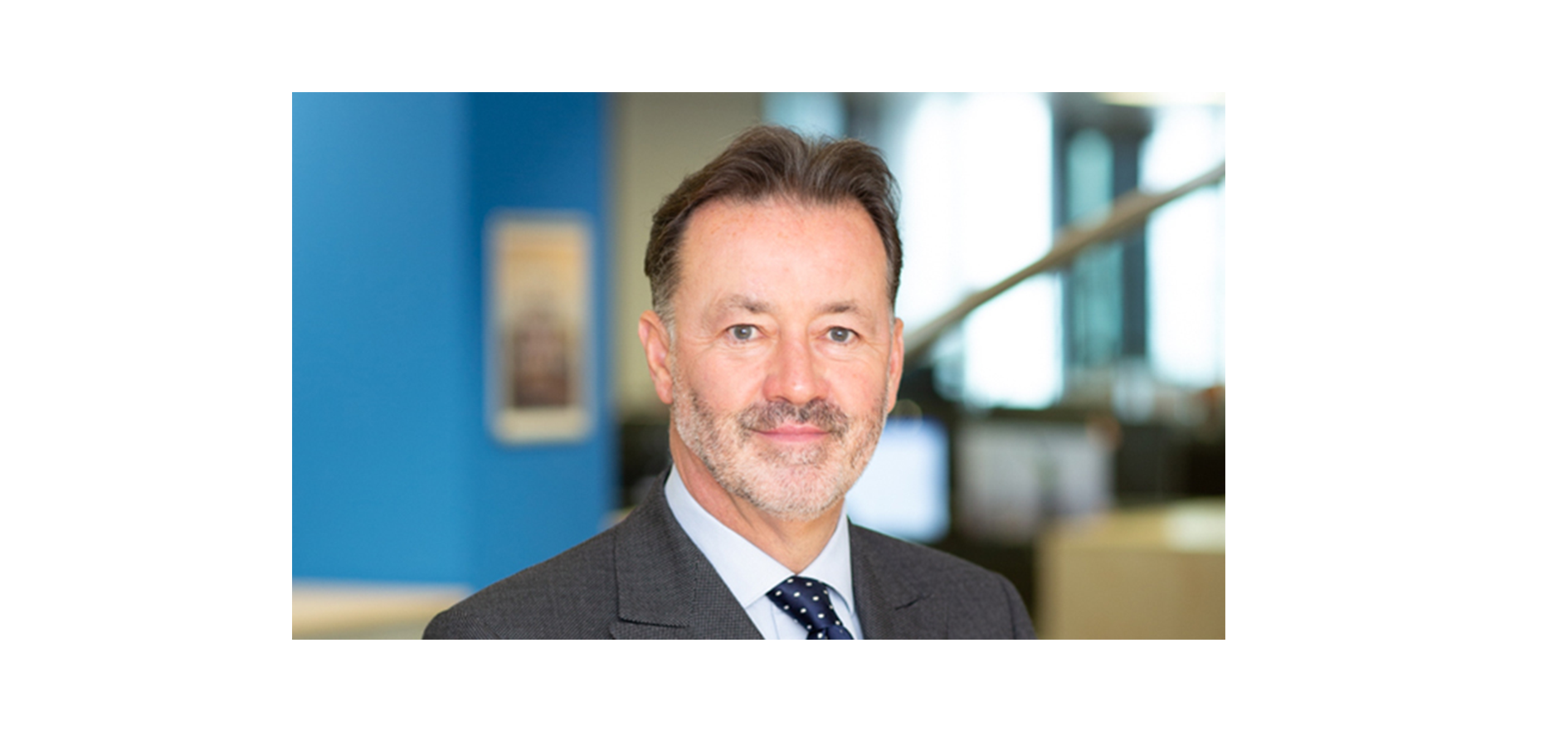 We asked Rowland a few questions about the things he appreciates and here is what he had to say:-
What is your favourite thing to do outside of work? 
Aside from spending time with friends and family (obligatory response!!) I love skiing, cycling and golf (sometimes!).  Skiing is a once, or if lucky, twice a year thing but I manage to cycle and play golf most weekends. 
What is your favourite part of the day? 
Turning off the cold shower in the morning.  It wakes me up and it's a great feeling when it's over!
What do you appreciate most about CBPF / your team? 
When you have been working with one business and with so many colleagues for so long, it really feels like a family and I get great satisfaction from being so embedded in such an outstanding business – undoubtedly the best in class in the sector.  Getting back in the office and seeing everyone again face to face has really brought this home and made me appreciate even more what a great bunch of people there are at CBPF.  It's been a real privilege.
What is your proudest moment? 
I was very proud to be appointed to the Board of the bank that I worked for before Close Brothers in my late twenties (less proud of the fact that I haven't been promoted since!!).  I was also proud to beat my youngest daughter's boyfriend when he challenged me to a ski race before Christmas!!  
Who would be your top 3 fantasy dinner party guests?
From sport it would probably be Geraint Thomas (a great cyclist and a funny man); Margaret Thatcher (my hero - that won't surprise many of you!); Otis Redding (he had so much charisma and to hear him sing in person would be simply wonderful).
We recently filmed Rowland talking about the culture of the team here at Close Brothers and why this is so important to us:-
Rowland Thomas, Director Property Finance
Connect with Rowland on LinkedIn here
February 2022
Our first update for 2022 comes from Jill Tattum, Senior Manager in our Operations Team and Mental Health First Aider.  In her role as Senior Manager Jill is responsible for assisting the Property COO and Head of Business Operations with process reviews and improvements, development and delivery of new operational processes and procedures to support divisional growth and efficiency, as well as business resilience and contingency planning.  Today Jill is sharing with us her views on "Time to Talk Day" which takes place this year on Thursday 3rd February.
"We were all set for our (socially distanced!) return to office life in October 2020 when working from home restrictions were re-imposed.
I knew some of us found WFH isolating and lonely, or just plain old dull - no random hellos and chats by the coffee machine, microwave, or photocopier. Monday mornings felt particularly bleak as we sat down to work at our kitchen tables or in our box rooms or bedrooms, so I decided to launch a virtual drop in at 11am each Monday for anyone who was missing that connection with their co-workers. A group of regulars soon established itself and we continued to hold these sessions until November 2021 when people had begun to return to the office in greater numbers.
I was already struggling with depression and anxiety when the pandemic hit, and knowing I'd always have someone to talk to as another week of isolation loomed large was vital for me. It's so important for our mental health to connect with others. We need to feel able to answer honestly when asked how we are and know that our answers will really be heard.
Time to Talk day is a great opportunity to start a conversation and let others know you are genuinely there to listen. Who will you start a conversation with today?"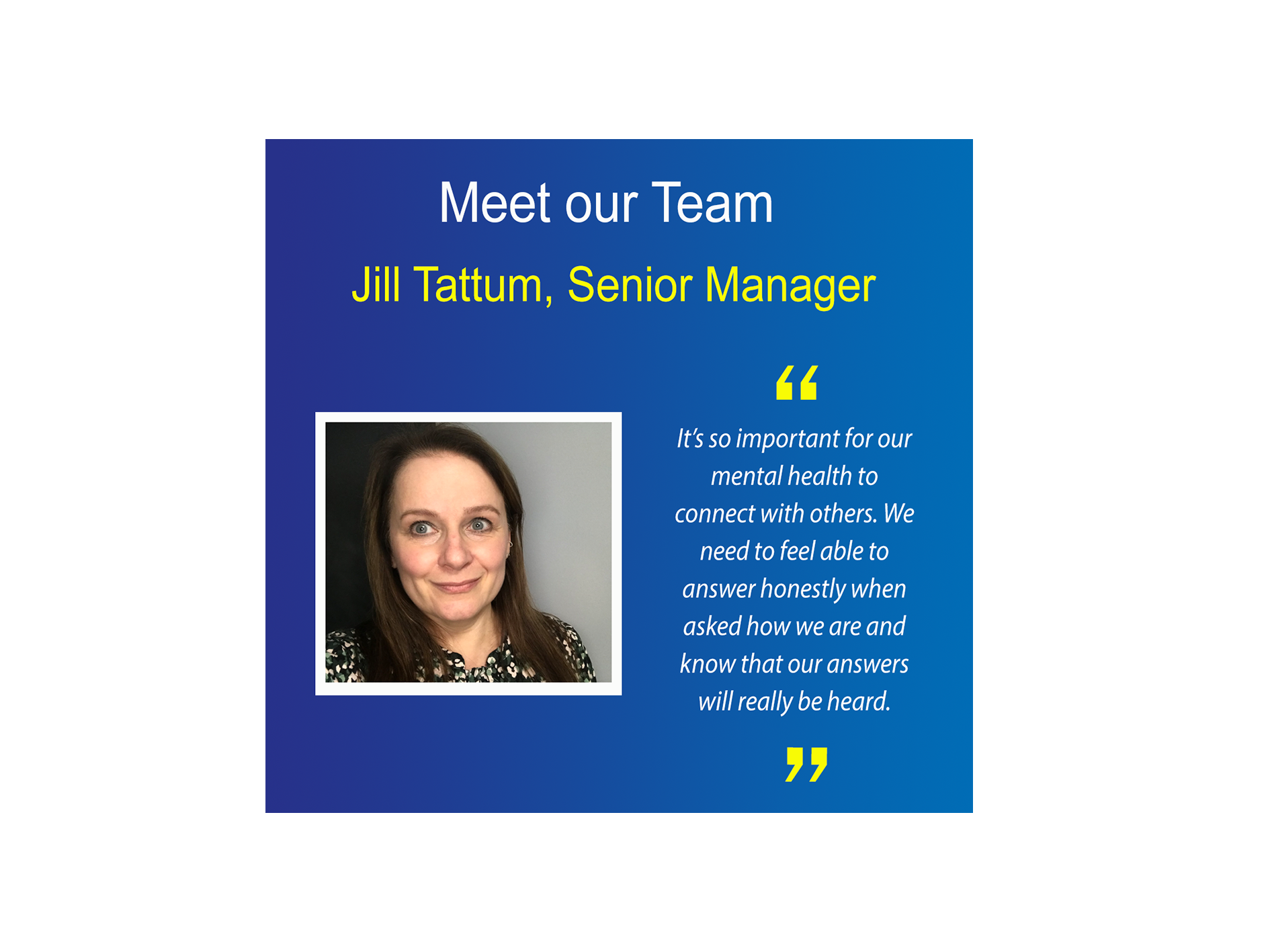 Half of every conversation is listening: let someone know they're being heard this #TimetoTalk Day.
Jill Tattum, Senior Manager, Operations.
Connect with Jill on LinkedIn here