Back
Building relationships, with Close Brothers Property and Eccleston Homes
Kevin Marren, the Founder and Chief Executive of north west based developer Eccleston Homes Ltd, and I met over 5 year ago at an event we arranged in Manchester regarding the topic of Ground Rents. Since then we have established an excellent relationship such that Kevin has kindly agreed to be involved with our new advertising campaign.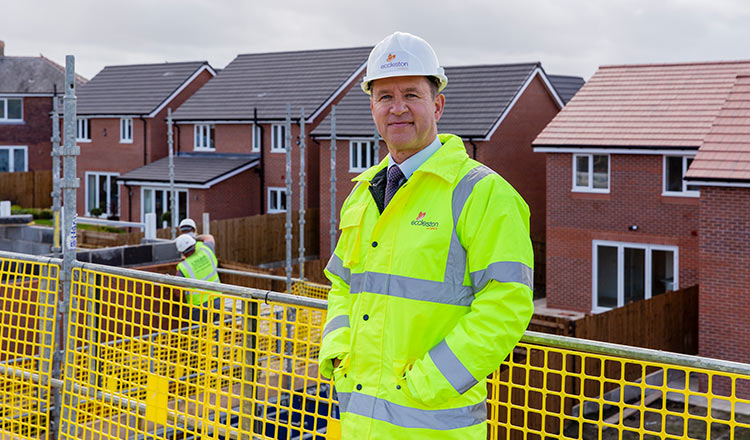 Our marketing manager Lucy took the opportunity to sit down with him to find out a bit more about the history of the business and the challenges they are currently facing in the housing market.
How did Eccleston Homes start out?
The business started from scratch in 2012. I was previously involved in house building when I was the chief executive for a company called Elite Homes which we sold in 2007 to Bovis Homes. I felt after the dip in the market 2011/12 was the right time to come back, there were deals to be done but one of the main constraints was funding. Even with a good track record of success high street banks weren't providing high enough gearing. I was let down by a bank on our first project in Cheadle Hulme but luckily an investor I knew stepped in and they are still investors today. Our first few schemes went well and we then came across Daniel at Close Brothers.  
What did you like about Close Brothers Property finance's offering?
We already had funding agreed with a high street bank but after a short chat with Daniel I realised this was the first time I had come across a funding offering that worked, with higher gearing and reasonable pricing which allowed us to work on another project at the same time. This was 5 years ago and we have now completed 10 schemes with Close Brothers funding. They have been in the game a long time and didn't "do the dirty" on anyone during the recession. You're dealing with people with all that experience and we know now we can get an answer quickly
What do you see as the main challenges in house building at the moment?
I can only speak for the North West market but we are going through a phase where land is harder to get. It's not 2011, there are a lot more players and more competition for land. Margins are being squeezed at acquisition stage which is where funding becomes important, in order to stay ahead of the pack. The main problems are the acquisition of labour and materials, which is getting worse and every trade is struggling. Brexit may not help that in terms of European labour, but it will have a knock on effect. Sub-contractors now want to stay close to home, so it is hard to get them to travel. The infrastructure in the North West has got worse over recent years which is an issue. Whatever happens with Brexit I don't think will have a negative impact on the housing market overall.
Any advice for new developers looking to start in 2019?
For someone who's not done it before, it's not as easy as it looks. Do make sure you have good people around you who know what they're doing, if you're on your own have a clear focus on what product you want to be involved in, what segment of the market, and build it around that.
"You're dealing with people with all that experience and we know now we can get an answer quickly."