Back
Developers may need to make hard decisions on sales margins
Daniel Joyce, Director at Close Brothers Property Finance talks to Beth Fisher at Development Finance Today about why it is important for developers to be flexible when it comes to their post-lockdown business planning.
This article was published by Development Finance Today on 22nd May 2020.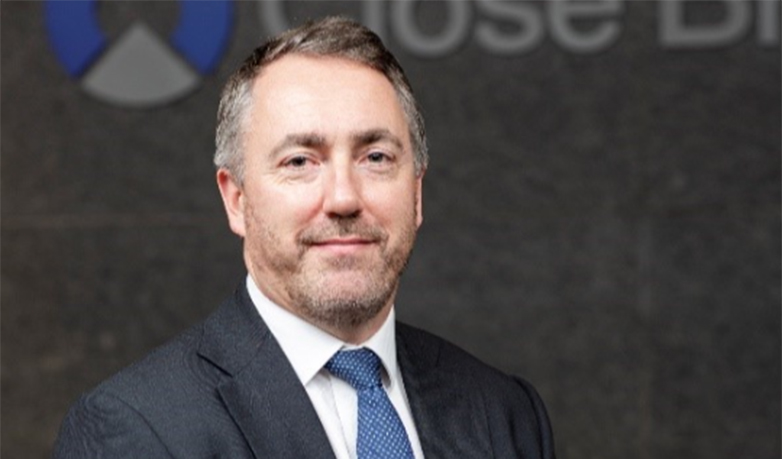 ​
Tell us about Close Brothers' development offering during this period to give clarity to brokers and developers
"Although we are in lockdown, with nearly 100 of my colleagues in the Property Finance Division working from home and a divisional loan book of £1.8 billion, we are still writing new business and have agreed a number of new loans in the last few weeks for both new and existing clients. To adjust for the economic uncertainty and the increase in risk, our LTV has decreased to a maximum of 55 per cent of GDV and while all of this is a long way from 'business as usual', we are still able to get deals approved within five working days which is testament to the resourcefulness of the team. 
"We understand that this is a difficult time for our clients and while most have returned to site, there is still a great deal of uncertainty. We still do not know how the sales market will respond, what property values will do and how productivity on site will be affected when ensuring the necessary and enhanced levels of health and safety and strict social distancing. As a result, we are offering our clients an optional three month extension on expired loans, with no additional fees, to support them and help them to manage these uncertainties."
How are you innovating during this time and helping existing and new SME developers
"The development industry's ability to adapt has been extremely impressive throughout this crisis and technology has been instrumental to this evolution. Technology is supporting the sector in new and innovative ways throughout the development cycle:
Funding
Our project monitoring surveyors are using video links and photography to demonstrate the key milestones on our clients' developments, so we are able to minimise the risk when releasing capital. Internally  our IT platforms have ensured we are able to stay connected with each other and our clients - we still continue to host three credit committee meetings a week via video link. 
Marketing
Housebuilders are embracing virtual sales technologies by hosting webcast launches and virtual walk-arounds for their properties. These sales strategies are not new, they have primarily been used to sell to the Asian investment market, but they need to be repurposed for a UK audience and UK consumers also need to become more accustomed to buying virtually.
Sales
When it comes to the sales process the HM Land Registry is now, as of this month, implementing the 'Mercury signing approach' for deed transactions which allows sales to happen remotely."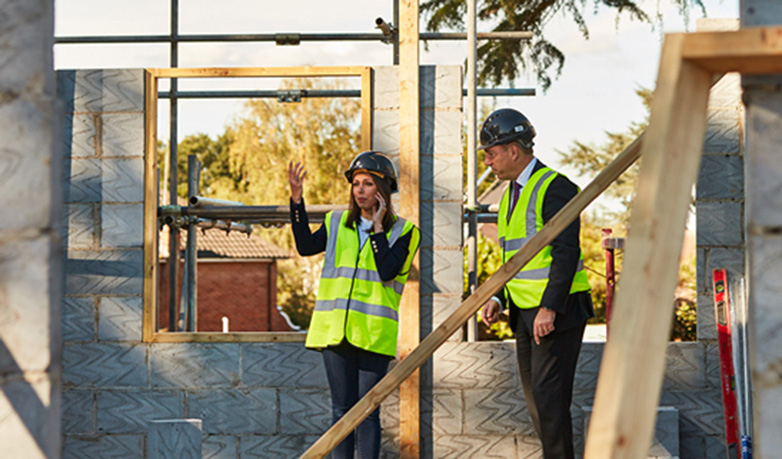 ​
Why shouldn't lending be all about tech? What abut trust?
"While technology has been a brilliant enabler, the same principles of the market still exist, and trust plays a very important role. Over the last 40 years the Property Division has always demonstrated a measured and cautious approach, which has allowed us to lend through the cycle, during at least three recessions, and holds us in comparatively good stead if values fall and there are delays on site. Unlike a number of lenders in our space who have shut up shop and stopped lending altogether, our aim is to continue to lend through this crisis and our clients can trust us to do so. 
"Similarly, we must be in a position to trust our clients. As a business we recognise that things don't always go according to plan, which is increasingly likely in the current environment, and we will trust and support our clients through these challenging times. We back the management of our borrowers on the way in and throughout the entire build, and will continue to do so even in a difficult environment."
What are your thoughts on exit strategies for developers who are nearing completion of their schemes — what options do they realistically have?
"We actually saw record levels of sales completions in March as housebuilders pushed to get sales over the line. While we obviously expect this to slow down, sales are still happening and the majority of sales agreed pre-lockdown are still in place. Developers must embrace technology to facilitate off-plan sales and we are seeing a number of our clients doing so and taking reservations off-plan. It is also important for developers to be flexible when it comes to their post lockdown business planning and have realistic expectations on sales values and when exchanges can happen. When it comes to exit strategies for challenging schemes, there will be refinancing options and exit loans available, however, this often just acts as short term procrastination for the inevitable decisions that might need to be made on margins in the medium term. 
"The wider property industry is moving in the right direction, with the HBF and RICS in discussions with the Government to ensure the house moving process is able to start again and how that can happen safely and ensuring social distancing. Going forward, we might also see developers looking at their own portfolio and making adjustments to meet changes in the consumer market. For example, properties with outside space or one and two bedroom houses might become more desirable post-lockdown and housebuilders need to be aware of, and capitalise on, these emerging trends. 
"The demand for new homes has not decreased and with supply restricted in the last couple of months, it is likely to increase as the year progresses. The key will be to ensure that housebuilders are able to meet that demand with high quality products, which are sensibly priced, and supported by a mortgage market which uses a practical and logical approach to valuations and lending."
 
While technology has been a brilliant enabler, the same principles of the market still exist, and trust plays a very important role
Daniel Joyce
Director, Close Brothers Property Finance