Back
National Apprenticeship Week - Interview with Harry Pennells
Harry Pennells, a 21 year old Lending Assistant in the Property Finance team, joined the Close Brothers Aspire Programme after sixth form at the age of 18. He always wanted to pursue a career in finance and was one of the only students in his year to choose an apprenticeship over university. Here, Harry talks about his journey through the programme and his career progression at the bank.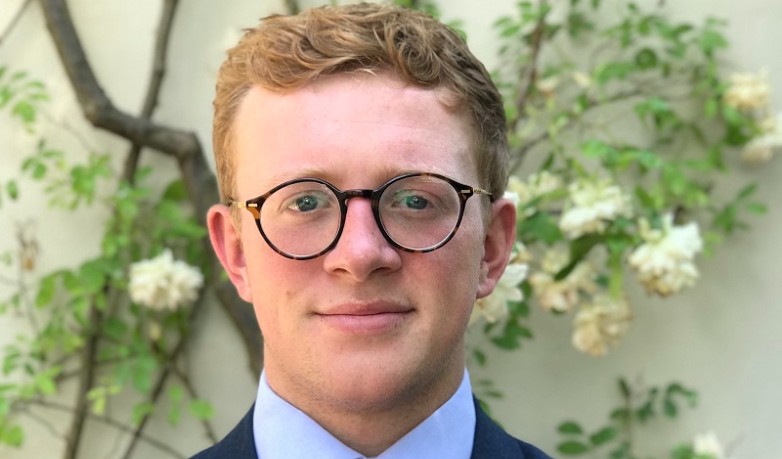 How did you hear about the programme?
"During my final year at sixth form, I chose the road less travelled and decided against university in favour of gaining real work experience and starting my career. The idea of spending another three years studying really didn't appeal to me and I had always been interested in finance.  Having studied Business and Economics at A level, I knew I wanted to pursue a career in Banking. My school didn't provide any information on apprenticeships, so the impetus was on me to find my own route into the sector. When researching I was surprised to find there were a number of different schemes, including the Close Brothers Aspire Programme, which immediately appealed to me."
Why did the Close Brothers Aspire Programme make you want to join?
"After completing the application process, I attended an open evening which included a presentation about the programme in the board room. I was blown away by the professionalism of the team, how friendly everyone was and the range of opportunities available to experience within the Programme. The scheme is both structured and tailor-made, so I would be able to work on projects and with teams that piqued my interest. We were also given one-on-one mentoring to give me personal support and advice from an experienced leader in the bank."
What was the Aspire Programme like? What did it consist of? What were you doing?
"The Programme lasted for two-years, with each year structured differently. During my first year, I worked with in Asset Finance with the Transport division of the bank in Wimbledon. During my time there, I was able to work across multiple different roles, initially working in telesales – which was challenging but provided a fantastic foundation and wealth of experience in dealing with difficult situations. I then moved onto the Business Sales team and the Underwriting team before moving over to the Aviation and Marine team within Asset Finance. Here I was working with a range of High Net Worth clients to finance boats and planes, which, as you can imagine, was really interesting.
"In my second year, I rotated again but was able to stay in each role for a longer period, therefore getting more responsibility. I worked in the Governance team within the Treasury department where I helped the team get ready for the Libor transition. This gave me more responsibility and, most importantly, helped me develop my skills in another area of the bank. Gaining experience across different divisions really helped me understand my key strengths and interests, whilst developing other skills."
How has the programme helped you to get where you are?
"The Aspire Programme has definitely been helpful in shaping my career and providing me with rounded experience across the piste - from understanding sales, credits, back office operations, Treasury and much more. With two years of experience under my belt, I felt much more confident coming into my current role in the Property Finance division and I can use all the training, skills and mentoring I received to do my job more effectively."
What is your current role at the moment? Can you give a brief overview?
"I am currently a Lending Assistant for four Senior Lending Managers within the Property Finance team, which specialises in providing development finance to Small and Medium sized enterprises (SME) housebuilders and developers across the UK. I really enjoy this work as it is extremely rewarding to fund tangible assets - helping to build people's homes and improving communities. My role is varied day-to day, which I really enjoy, and I help facilitate all of the processes to ensure all of the lending within the portfolios happens quickly and seamlessly."
What would you say to others who are looking to go down an apprenticeship route?
"When I was at sixth form, apprenticeships were never really an option and the majority of my class went onto to university to study for a degree – which I think a lot are now regretting given the experience is very different during the pandemic! I think that there should be a variety of options offered to students and apprenticeships provide so many opportunities for young people to gain on-the-job experience but also study while you are working. I am currently studying for my Associate Chartered Banker Diploma with the London Institute of Banking & Finance.
"Close Brothers has been extremely supportive in helping my career aspirations and given me the confidence and the skills I need to succeed in my role. I have met some amazing fellow apprentices through the programme and we all stay in touch to support each other and share experiences. Pre-lockdown, we used to have social events, which were really fun, so I'm looking forward to starting those up again when we are able to. I could not recommend the Close Brothers Aspire Programme more highly and I just hope more young people explore apprenticeships, as they have so much to offer."