Back
Opportunities still exist for the shrewd developer or builder
The property market is extremely topical, with numerous column inches dedicated to it recently - and not all positive. Indeed, if you looked at newspaper headlines you might be convinced that the sky was falling in. But this isn't necessarily the case. Yes, the property market faces difficulties, but experience has shown us that there are still opportunities for businesses in the market, if they have the right expertise and support.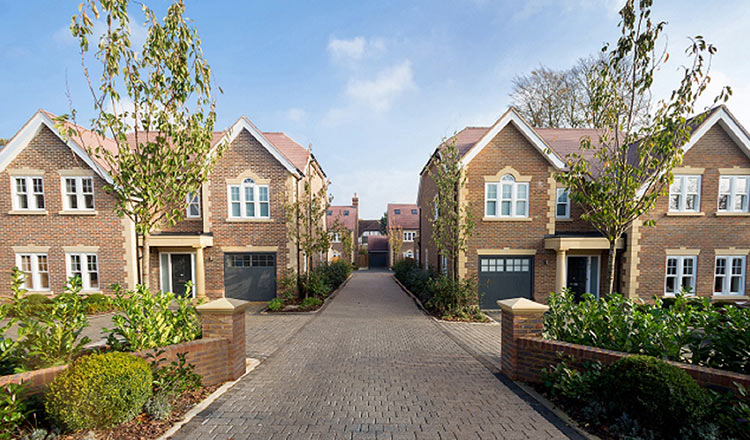 There has been significant house price growth in recent years, with many predicting that the bubble- particularly in high growth areas like London- will burst. Whilst prime property prices have come off the boil due, in part, to a lack of demand from global property investors put off by economic uncertainties such as Brexit, allied to changes in the Stamp Duty regime; decent, sensibly priced homes are still very much in demand. These present a real opportunity for the shrewd developer. 
Many regions outside London are performing well and experiencing high growth. According to Hometrack's UK Cities House Price Index, in cities such as Manchester, Edinburgh, Liverpool and Nottingham prices have risen 6.1%, 5.6%, 6.3% and 7.5% respectively in the last 12 months. The regional market is still robust, driven by strong employment and significant infrastructure projects in the area. 
Brexit is of course affecting the property market. With little certainty around what the UK outside of the EU will look like, investors and buyers have been tentative. Fewer buyers and sellers on the books of estate agents (as highlighted by Countrywide) has created a stagnant market. Other factors making people cautious about the residential property market include recent changes to Stamp Duty Land Tax, concern regarding the future of Ground Rents and rising interest rates. 
Yet, this doesn't necessarily mean there is any need to panic. The UK property market is resilient and has bounced back from challenging economic conditions in the past.
We have consistently supported developers for well over 40 years and have experienced similar economic cycles, first hand. And they are just that, cycles. More competition in the market means that developers need to be able to compete in the race for sites that can provide more affordable stock in high demand areas. This requires reliable and flexible finance.  
Our knowledge and experience of the sector has meant that we have continued to grow both our Loan Book and customer numbers, to become the leading provider of residential development finance in our niche.
Experience is on our side, so whilst the market may be slowing, and the short term economic outlook is uncertain, there are still great opportunities out there for well-prepared developers and housebuilders, and Close Brothers Property Finance will be there to help them grow their businesses and thrive over the long term.