Back
Property Finance on site with Lusso Homes
We recently met with Neil Jones of Lusso Homes on site at The Park in Ealing where they are close to completing a scheme of 8 new build houses, with funding from Close Brothers Property Finance. The project is going well and they are almost a month ahead of schedule.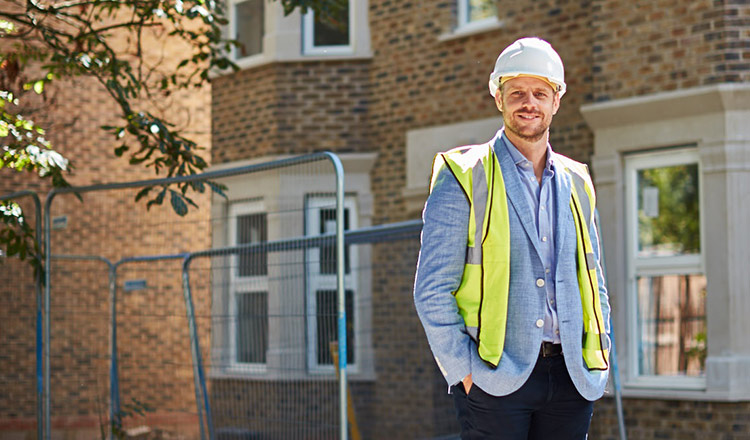 We had the chance to sit down with Neil and ask him a few questions about his views on the current economic climate and funding options for property developers.
What are the current challenges, for you, in the property market?
Stamp Duty Land Tax (SDLT) has already affected our business hugely and sadly not in a positive way. Whilst we have sold larger houses in just four months, we have decided to bolster up our private client Design & Build department to cater for the ever increasing number of buyers wanting this service. More end users are turning to a design lead, one stop shop solution which often sees them enjoying SDLT savings of hundreds of thousands and we are perfectly equipped to help them. We will continue to build larger / super homes for private clients but our speculative projects will now have individual unit values below £2m to reflect the changing market place we find ourselves selling in.
Why did you choose Close Brothers as your finance partner for this project? 
We have done a dozen or so projects with Close Brothers so far and find them an absolute pleasure to deal with. Despite more challenging market conditions (past and present) they have been consistent in their appetite and lending criteria. Having them in our corner providing professional support makes for a much smoother funding process. We are all about relationships and ours with Close Brothers is a strong as they come.
How can Close Brothers help your business achieve its goals for growth going forward? 
Continue to support the Lusso Brand in the same way it always has. Our pipeline of projects consists of larger, multi-unit residential and mix use schemes so our funding requirements will be larger than ever before. We hope Close Brothers will meet our increased demand and continue to build upon our already fantastic relationship.
How did you find the process of borrowing from Close Brothers?
Excellent. It's always been one of the major factors in wanting to deal with Close Brothers as you guys really do know your stuff, understand the time constraints we're often faced with and know how to get deals credit approved and across the line with the least amount of fuss. 
Do you have any advice for new SMEs looking for funding?
It's critical that they partner with a bank who truly understands the industry who will be supporting them through good and bad market conditions. In the end, relationships count and I would advise other SME's to choose their funding partners very carefully indeed!