Back
On site with Amara Property. Talking building, borrowing and planning
We recently visited a site in Hadley Wood, North London with Rutu Buddhdev, Managing Director of Amara Property. Amara Property are currently building two new 5 bedroom houses, due to be on the market in the spring of 2019.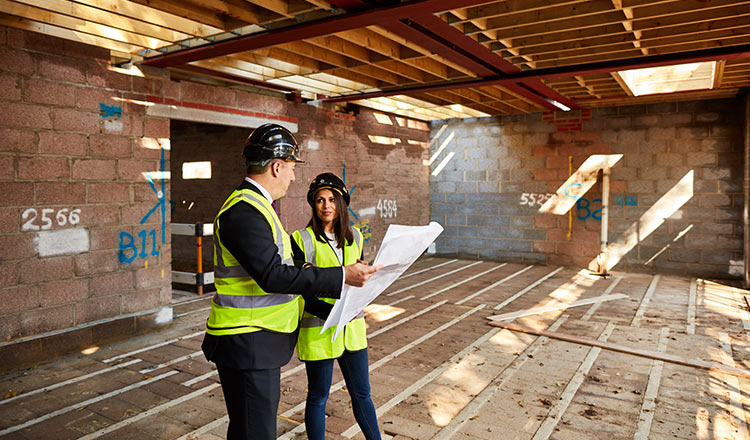 We had a chat with Rutu about the project and how she is finding the current market and here is what she had to say.
How is the project going and have you experienced any challenges on site so far?
The biggest challenges on any development are programme, time and cost. Our cost control has been going really well and we are hopeful of coming in under budget, but we've found that with things like weather and summer holidays, keeping on programme has been a bit more challenging. All in all the project is going really well and we can't wait to have the houses finished by March next year.
This is your first project funded by Close Brothers Property Finance, why did you decide to choose them as your funder?
Close Brothers have been in the market for a long time and specialise in development loans. I originally started working with a fund, so what I was looking for was somebody that had more 'know how' about the property industry. I think having that 'know-how', means that they are not just a lender, they are a partner, we can work closely with and that's something I really liked about Close Brothers. The lending process was very straightforward, they were very clear about what we had to provide and the process going into Credit was very quick. I think they turned the whole thing around in maybe 6 weeks and from then on, the drawdown's have been pretty simple.
Will you work with Close Brothers again?
Most definitely. I've had a great experience so far and I think it's nice to have a lender you can work with time and time again because then you both know how each other operate, there's a relationship there and that makes our job easier. At the end of the day we are here to build quickly and want the process to be as easy as possible, a good partner is key to that.
What are the challenges for you – not necessarily on this site, but more in the property market at the moment ? What do you see as being the biggest challenge for developers like yourself?
The biggest challenge is finding the right site as a lot of my time goes into that and I find there are many angles to this, most notably the planning side. Generally, I feel the Government could do more to make planning easier to obtain and the laws clear and easy to follow. I believe the British population needs more good quality housing, that's affordable and the Government could do more support this requirement.
Do you have any advice for any new developers/SME's?
I think the key is making sure you do your homework and understand the market that you are operating in. It's very easy to just find a project and think that it works, but if you go through the correct process, look at the compareables in the area, those things are really important. On top of that, having a partner that's not going to let you down is very important in today's market.