Back
Surging buyer demand: Looking for 'The Good Life' in Lincolnshire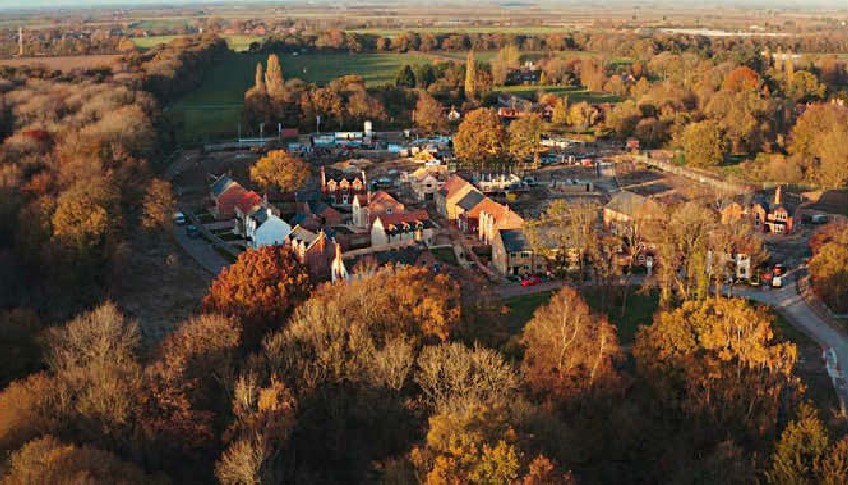 Lincolnshire has never been so in demand. The number of buyers registering with Savills in both Stamford and Lincoln rose by 103% during the first three months of this year compared to the same period last year. But these are not virtual window shoppers – these buyers mean business; as the number of house sales agreed also increased by a staggering 196% during the same period.  
The pandemic has clearly played a significant role in this surge of buyer appetite. With the three consecutive lockdowns a light on the region's exquisite countryside, award winning coastline and picturesque market towns and villages. With flexible working policies being rolled out across the country and London less than two hours away, this not-so-hidden gem is all of a sudden much more attractive. And with average prices still less than half of the equivalent in the Capital, it's no wonder people are relocating to England's second largest county.
New Homes Sales Increasing Threefold
At Close Brothers Property Finance, our clients have witnessed this demand first hand. We have been lending to Jackson Living, a local SME housebuilder who builds bespoke, prestige properties across the East Midlands, for the last four years.
Their latest site which we are funding, The Parklands, comprises over 150 bespoke homes in a beautiful woodland setting, which includes its own pub, allotments, lakes and nature trails, near the village of Sudbrooke. Since the pandemic, unsurprisingly, sales have increased threefold here, as buyers look to secure their very own slice of the Good Life.
This trend is not specific to one part of society or community. These buyers cover every demographic, including first time buyers looking for somewhere to lay down roots, retirees relocating from more urban areas and professionals and families in search of more space to grow.
Dominik Jackson, Founder and CEO of Jackson Living, comments: "We have definitely seen a spike in demand since the pandemic, with our rural developments, such as The Parklands, proving to be more popular than our city centre apartments. But demand has been strong across the piste in this area, and for a very good reason. The pandemic has proved that remote working is possible across a vast swathe of sectors, so buyers are now prioritising space, amenities and quality of life – and Lincolnshire has it all, and more!"
What the future holds?
What we wouldn't give for a crystal ball to know how long this buoyancy will last, where the next hotspot will be or if this is indeed a bubble, and when will it pop? Clearly, we don't have one of those, but we do have something better. We have certainty. Certainty that the attraction of Lincolnshire as a destination will remain strong, given just how much this region has to offer to every type of buyer. Indeed, Jackson Living is confident in the continuing level of demand and they are currently acquiring more land from Lincoln to Stamford to deliver much needed new homes to the region.
We also have certainty that our doors at Close Brothers will remain firmly open, in the bad times as well as the good. As part of the larger Close Brothers Group, which has a 140 year history and is a member of the FTSE 250, we have the financial stability and resilience to provide reassurance and security to our clients. Throughout the pandemic we continued to lend, supporting both existing and new clients and using our 40 years of specialist development finance experience to provide our developers with expert advice on their regional market.
Our clients range from small local developers through to large regional housebuilders building thousands of homes per year, but they all have one thing in common - their ability to rely on us, as a trusted financial partner, and we look forward to seeing them thrive over the coming year, no matter what the market holds.
If you are building a new housing scheme and would like to discuss finance options, then please get in touch:
Andrew.Porter@closebrothers.com or telephone: 07718 695 055