Back
Surging demand in the South West - and who could blame them!
With sweeping views over Poole Harbour and Brownsea Island, as well as their own private jetty, it is clear that the waterfront homes at Infinity House are set to be a destination address, and definitely somewhere I would enjoy my morning cup of coffee! 
It seems I'm not alone, as although these nine apartments on Sandbanks Road are yet to be formally launched to market, and won't complete until December, over three quarters have already sold. They are being built by our long-term client Juno Development UK and we have provided funding for the whole scheme, as well as covering 100% of the increased costs once the planning permission was enhanced, allowing Juno to deliver the scheme to a higher standard, including underground parking and the highest spec interior.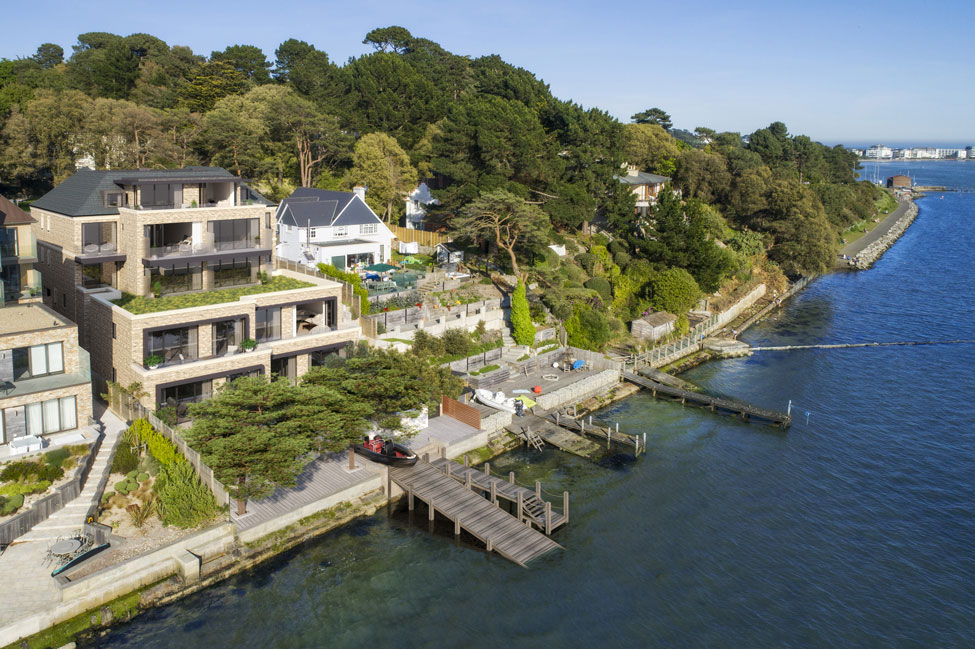 The rise in luxury demand
During the pandemic, there has been a surge in people looking for that luxury escape to the South West, with recent figures from Savills showing that sales of properties over £1 million doubled in Dorset when compared to the year before. And who could blame them given everything the South West has to offer.
To meet this surge in demand, Juno has forged ahead with two additional projects across the region which we are supporting: the conversion of the iconic brewery in the centre of Dorchester, will create 29 'loft-style' luxury apartments, with exposed brickwork and floor to ceiling black framed windows, plus commercial space on the ground floor. We are also funding The Cosmopolitan, a former bank conversion which comprises 80 luxury apartments in Poole and will incorporate a stunning roof terrace with sea views and state-of-the-art gym.
Standing by clients through the cycle
While the luxury market may be buoyant at the moment, I started working with Juno's CEO, James Dean, 10 years ago and under very different market conditions. It was the tail end of the Credit Crunch, where residential developments were difficult to come by, let alone in the luxury market.
No matter the economic conditions, our approach at Close Brothers has always remained the same. We consistently lend throughout the cycle and support both existing and new clients. We are able to keep our doors firmly open because we are specialists in this field and are highly experienced property lenders – we've been doing this for over 40 years. We are also backed by the wider Close Brothers Group, which boasts a 140 year history and is a member of the FTSE 250.
Supporting SMEs of all shapes and sizes
Our clients range from local developers building one or two units each year, through to regional housebuilders delivering hundreds of units throughout the country. Across our 100 strong team, we have dedicated lending managers who focus on supporting developers across the UK. Over the years, we have established a strong relationship with housebuilders in the South West, funding several prominent schemes across the region.
We are extremely flexible when it comes to the type of schemes we fund - from small housing developments, through to multi phased projects, and we also consider all aspect of the sales spectrum - from low-cost housing through to the development of luxury apartments and prestigious houses.   
It's far too early to tell what this year has in store for us in terms of market conditions or consumer confidence, but one thing remains true – we at Close Brothers Property Finance are committed to supporting housebuilders across the region. We continue to lend, as we have done throughout all three national lockdowns, ensuring our borrowers can rely on us to provide the funds and support needed, to build homes and create new and inspiring communities in arguably the most beautiful part of the UK.
If you are building a new housing scheme and would like to discuss finance options, then please get in touch: lee.daniel@closebrothers.com or call 07809 594 780