Back
Thinking big for small builders
*How can we inspire the next generation of SME housebuilders when the system is against them?
Oligopoly is defined as a market dominated by a small number of firms with limited competition - and it is how the prime minister described the housebuilding industry.  Clearly, we have a problem. The entire system is heavily weighted in favour of a handful of large companies and, in this climate, how can we expect to welcome or encourage small and medium-sized enterprise (SME) housebuilders into the industry?  And why is it so important to do so?
Volume requires variety
According to the Ministry of Housing, Communities and Local Government, 241,130 new homes were recorded in the year to March 2019, a 9% rise year-on-year and most were produced by around a dozen PLCs.  Despite this growth, we are still falling 20% short of the government's 300,000 per year housebuilding target.
Analysts at Liberum argue that no single housebuilder has ever been able to sustainably produce more than 20,000 units annually. To have any hope of meeting government targets, we need to increase the number of smaller housebuilders by encouraging the next generation and removing the obstacles in their way.  The Home Builders Federation estimates that a return to the number of housebuilders that existed before the 2007 financial crisis would boost supply by 25,000 homes annually, so recruiting new talent is a vital step towards hitting targets.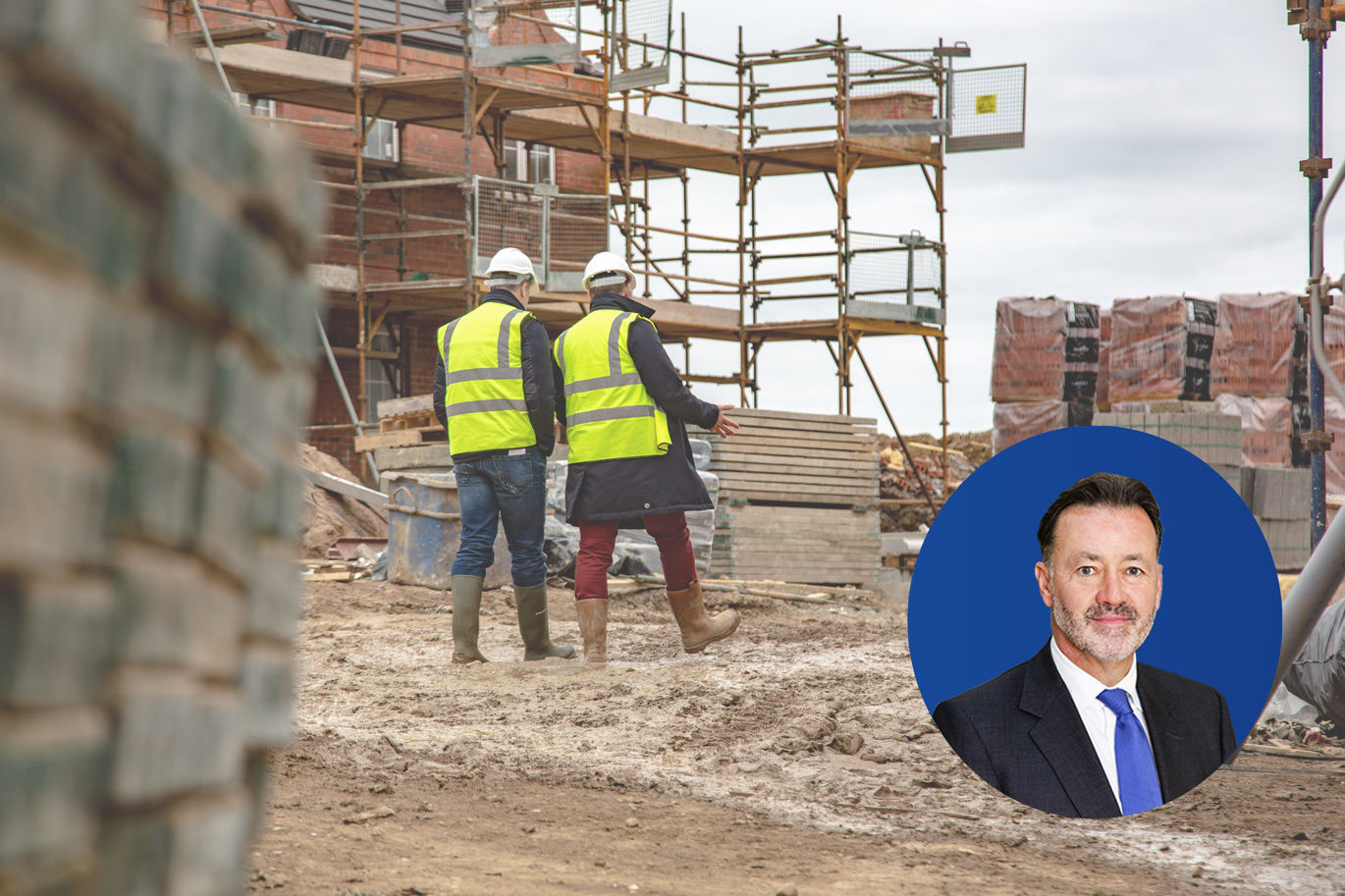 Innovation and quality
Diversity breeds quality as well as quantity. Young SME developers bring with them a strong appetite for innovation in design, technology, delivery and sustainability. Housebuilding is an industry which demands that people challenge conceptions, push boundaries and explore new technologies. The way we live is changing, so where we live must evolve. the quality of design and desirability of new homes will only continue if new talent is nurtured.
The planning predicament
One of the most difficult challenges facing all housebuilders is planning, but for smaller companies it's an even bigger hurdle.  No matter how well prepared or compliant they are with the local planning requirements, they can still be refused approval. The time is takes to get a decision - a minimum of 8 weeks but often far longer in practice - also hits smaller businesses most, with costs running into tens of thousands of pounds, which is unsustainable for SME's.
I firmly believe the system is the problem, not the people.  Planning departments have had to do more with less, with many councils now using consultants from across the country, creating further issues.  How can we expect a planner from rural Devon to readily understand the local policies and architectural or social nuances of developing in central London? Staffing inconsistency also makes it incredibly difficult to build relationships or have any ongoing rapport with planning departments.
Even the government agrees that the system is broken. At the Conservative Party conference we were promised "a planning revolution" by housing secretary Robert Jenrick, which will "simplify" the planning system, as it is "outdated, contradictory...[and] holding us back".
Scarcity of sites
Land is a thorny issue for SME housebuilders, with 43% arguing that a lack of available, viable land is the main barrier to increasing output, according to the Federation of Master Builders' 2019 survey.  SME developers cannot entertain the larger "out-of-town" regeneration projects that require deep pockets, so suitable sites are increasingly hard to come by.  Even when identified, the complexities of urban infill sites can be costly from a design perspective, with intricate rights of light matters, access issues and local community sensitivities to overcome.
You just have to look out of any metropolis-bound train window to see that there are countless redundant urban infill sites across the country not being put to good use and often a blight on the local community.  These sites are of no interest to the "big boys", so SME developers must be supported to utilise these brownfield plots, which could deliver thousands of homes and regenerate communities.
Materials and Brexit
Economies of scale mean smaller housebuilders also face an uneven playing field when it comes to materials and labour, typically paying a higher rate than larger businesses.  It remains to be seen how much Brexit will further compound the issue.  One constant indicator has been the IHS Markit/CIPS UK Construction Purchasing Managers' Index, which showed the price of materials creeping up throughout 2019, with shortages of vital components, such as plasterboard and insulation.  The consistent upward trajectory of supply chain costs is unlikely to reverse quickly, and will continue to squeeze margins, making it even more difficult for less experienced developers to forecast costs.
Can we fix it?
The planning system desperately needs a root and branch reform.  Section 106 and community infrastructure levy reductions could be implemented for SMEs delivering smaller sites, and councils also need to do more to help locate, acquire and achieve planning for smaller schemes.  I'm personally in favour of an overarching non-political planning body, managed by a board of cross-party ministers and industry experts, because the supply of housing is too important an issue to be a political football.
An independently run forum could be founded to understand and support new SME housebuilders and create a mentoring initiative, with larger housebuilders helping those coming into the industry.  There is no silver bullet, but we enter this new year I'm hopeful that we will be able to make the necessary changes to breathe new life into the industry.  I fell in love with funding housebuilding 30 years ago because when all is said and done, it's a win-win game.  People need affordable, attractive places to live, communities need investment, and housebuilders can make the profits to reinvest in their business.  There really are no losers if the system functions properly.
We need to allow young people to experience this dynamic industry, which is full of great characters and has the ability to change our communities - and people's lives, for the better.
*Article written for the EG, published on 19th January 2020.